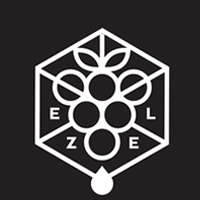 EZEL Family Winery
''A pinch of magic, A little chemistry and a bit biology, Too much love, A lot of grapes, It is Science, it is Wine!''
Ezel Winery was founded in 2006 in Çal town of Denizli by Mehmet ATILSIN who started this job as a hobby with a beginning production capacity of 100.000 litres per year. Now, our capacity has increased to 2.000.000 litres from 2006 to 2018 with technological investments and depending on the rise in customer demand.
Read More »
TERROIR
Do you know that Turkey is situated rankings 4th in the World in terms of producing grape? And, our region (Çal, Güney and Bekilli) is the area where supplies approximately 70% of grapes for wine industry in Turkey.
Read More »
Our Family
Viticulture is our job from great great parents.
Mehmet

is owner of the company. He was retired from Turkish Air Force Command with a dream, to produce high quality wine in 2006. He was born and raised as the eldest son of a farmer family in Selcen, a little village of Çal in 1966. So, he was grown up between the vineyards. Unfortunately, the Turkish wine sector wasn't very developed in this period and grape couldn't see the value it deserves. When he was 18, Mehmet left the village for working as an officer in army. He also completed bachelor's degree in Economy with distinction at Anadolu University in 1992. Years later, after his retirement, he came back to Çal for actualizing his childhood dream '' to launch a winery and support local farmers' products''.

Anyone who visits Ezel Winery can easily see that he loves to meet and introduce his wines to new people. Mehmet was elected for Mayor of Selcen between 2009-2014. Because of his friendly personality, experience and through his personal relationships, he is able to take highest quality grapes from farmers in the area. His biggest luck is to know all farmers and their vineyards in the area since his childhood.

Mehmet's biggest dream is to introduce his products to different countries and meet his wine with people from all over the world. He is very passionate about making high quality wine.

''Our dad always works, never leaves the wine alone during the harvest and even Sundays goes to job. He is the most hardworking person who we have ever known.'' say his daughters Ezgi and Elif.

Nuriye

was also born in Çal in 1968. Her family used to do furniture and home electricals trade in Çal. In addition, her dad and grandparents had many vineyards in Çal Plateau. Her family has been set a good example for Nuriye in terms of successful and ethical business life. In her childhood, she used to enjoy helping the family for harvest jobs during summer holidays. One of the most important things she learnt from family is how trust is crucial to the health of the trade activities. She gained her Degree in Ceramic Arts at Anadolu University. Then, they got married with Mehmet in 1990 and moved to different cities together because of Mehmet's job. They had the opportunity to meet many people by living in many beautiful cities such as Ankara and Antalya.

Now, Nuriye is a financial manager of factory, one of our biggest supporters in every way. She provides balance of the everything by her well-disciplined, hardworking, trustworthy and self-denying personality. Just like a mum of the winery!

As you know, when there is a mum hand, everything is much better!

Nuriye and Mehmet give very importance to science, education and technology. For that reason, they do their best to provide highest education opportunities for their daughters. Their youngest daughter, Elif is studying Industrial Engineering at Bilkent University now.

From her grandfather's vineyards his granddaughter's wine…


Ezgi was born in 1992. She studied her undergraduate degree of Food Engineering at Pamukkale University, Turkey and then received her Master of Science Degree (MSc) in Business and Management from Queen Mary University of London in the UK. She spent her summers during college period in the UK for improving her English and joined some summer Business and Marketing certification programmes in London School of Business and Finance. She did also her internships in some famous wineries and all these experiences helped her gain a better understanding of how to manage a winery in a better way. Ezgi completed her education in December 2018 and started her career in their family wine business for introducing their products to all over the world.

She promised to her dad… They will always grow and source only the best quality grapes from their region and convert these tasteful fruits into wines that are as delicious as they are memorable.

E-Mail:
[email protected]
All Rights Reserved. © 2018 |
KVKK Dökümanları
Mega Tasarım